PIZZERIA GOURMET NEWCASTLE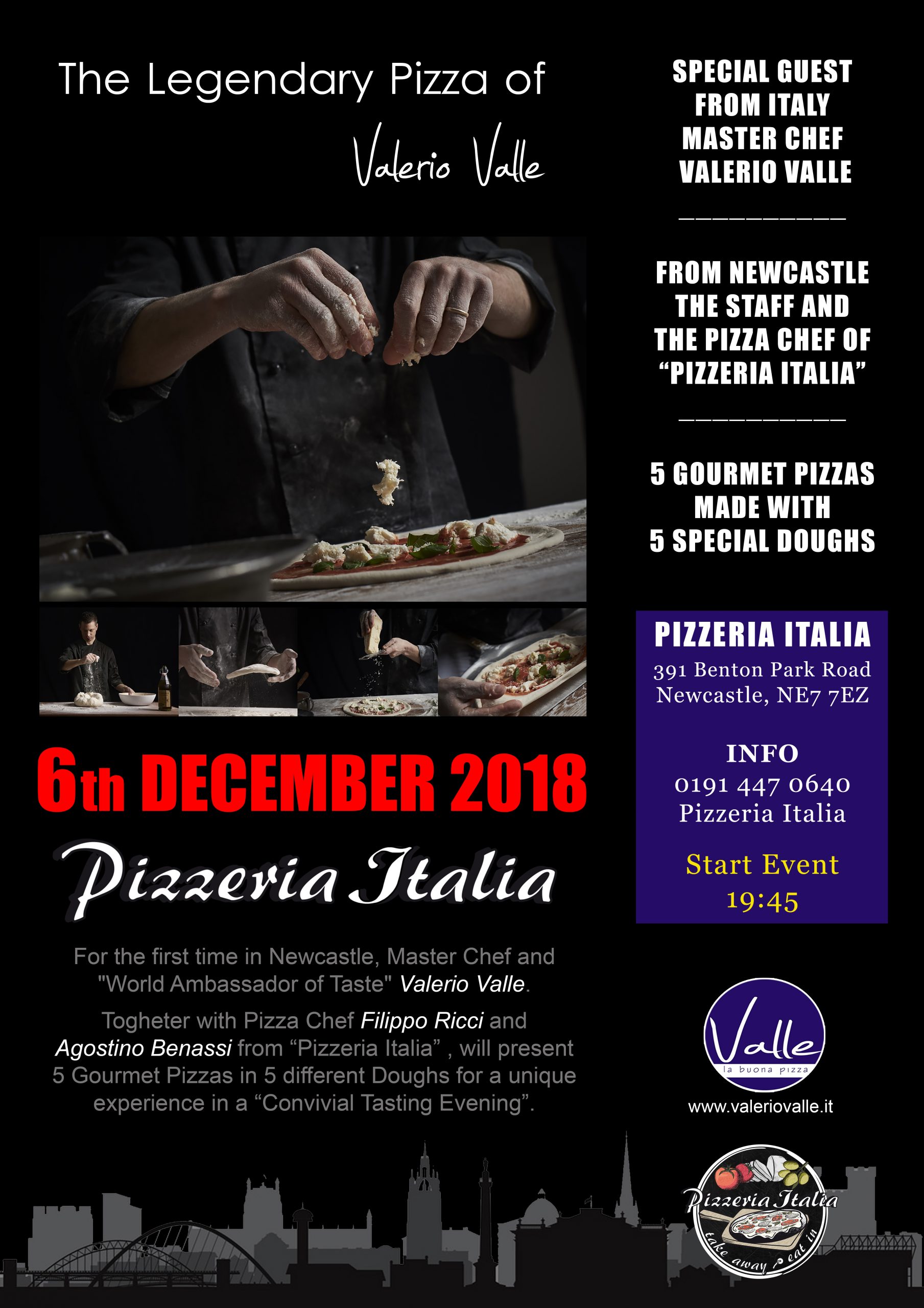 We are pleased to announce that on Thursday 6th December, PIZZERIA ITALIA will be hosting a free gourmet pizza-tasting evening with unique pizza prepared by our special guest from Italy, MasterChef Valerio Valle! (www.valeriovalle.it)
This convivial tasting event aims to deliver pizza as a sharing element via an informal environment. As such, there will be only one large table so all guests can socialise, engage and comment on the gourmet pizza hand-crafted by our taste ambassador Valerio Valle, pizza chef Filippo Ricci and the entire staff of PIZZERIA ITALIA.
As this is an event by invitation only, with the number of guests restricted, we would be grateful if you could confirm your attendance by 30th November. You may also bring one guest to share this experience with.
The event will be held on Thursday 6th December at PIZZERIA ITALIA, 391 Benton Park Rd, Newcastle upon Tyne, NE7 7EZ.